Now with the onset of summer that means lots of hot days, hot days mean needing to cool off by the pool, beach or just inside with an Popsicle. It has already been getting hot over here although the weather goes back & forth until the beginning of June. Then it's no looking back. Just looking for relief! This year instead of buying endless supplies of Popsicle s I did a round up of recipes to try. I thought you might enjoy them as well. Remember you don't want too much sugar this summer, but each recipe for the Popsicle s are different. I found quite a few yummy looking ones. First up a healthy recipe why not make these healthy Strawberry Popsicle s.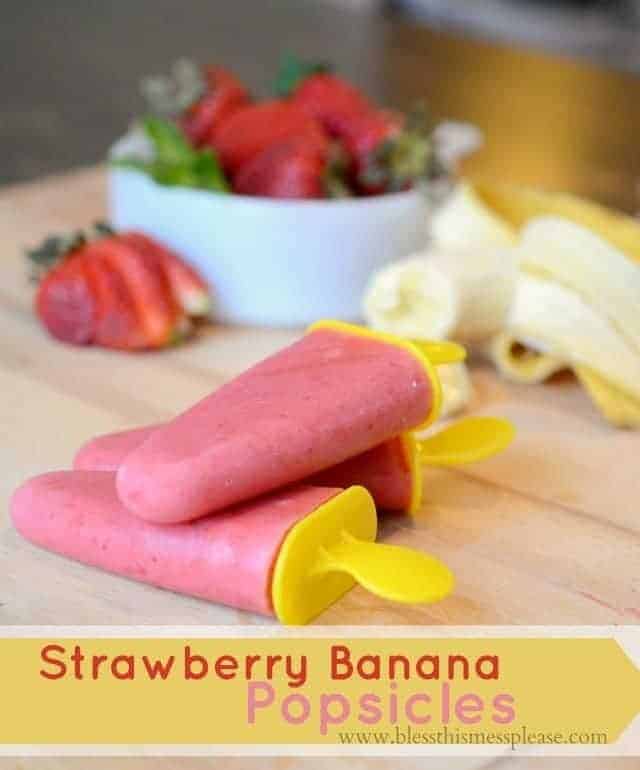 Now I hate to say this but, I am not a huge fan of banana. I do however love orange! & this Orange Julius Popsicle is right up my alley!
Now with 90 something days in summer I couldn't just stop with these two recipes, could I? I think not!
Pineapple Juice Fruit Infused Popsicle's
Now I love mixed fruit so why not have it in a Popsicle too? I think these Pineapple Juice Fruit Infused Popsicle's will do. & they are so pretty. Need a few more Popsicle Recipes for this summer I sure do! Here's a round up of my favorites!
More Popsicle Recipes:
Blackberry Lime Cheesecake Popsicle s
Strawberry Shortcake Popsicle s 
I hope this round up of Popsicle Recipes will have you cooling off & if you have kids old enough creating these right by your side in the kitchen!